Acronyms:

---
SFP: Small Form Factor Pluggable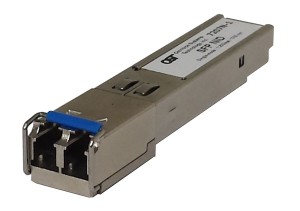 XFP: 10 Gigabit Small Form Factor Pluggable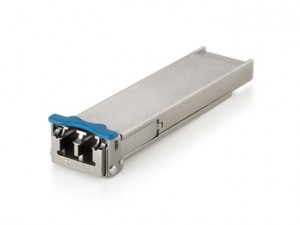 MU: Miniature Unit



The MU connector, developed by NTT in Japan, is a Small Form Factor (SFF) connector, and can be considered a smaller SC style connector. It is based on a 1.25mm ceramic ferrule and is available in simplex, duplex and higher gangable styles.
LC: Lucent Connector



A small form factor ceramic based connector developed by Lucent.
SC: Subscriber Connector



Originally developed by NTT, the SC connector has a push/pull snap fit. The duplex SC connector uses the same mating profile as the simplex design. A number of SC suppliers actually clip simplex SC connectors together to form the duplex version..
FC: Fiber Connector



The FC connector has a screw-on mating style. Primarily used in the telecom industry, the FC is a robust, highly reliable design.
MTRJ: 'MT' ferrule, Register Jack latch



This connector is radically different than the other connectors shown, in large part, due to the single ferrule that handles two fibers. This is the first of the Small Form Factor (SFF) connector designs to reach a measure of market acceptance. The MT-RJ is a variation of the reliable MT-ferrule connector series, the first major multi-fiber ferrule design.
ST: Straight Tip



Developed by AT&T, the ST connector (for Straight Tip) has been a perennial favorite for its termination simplicity and low cost.